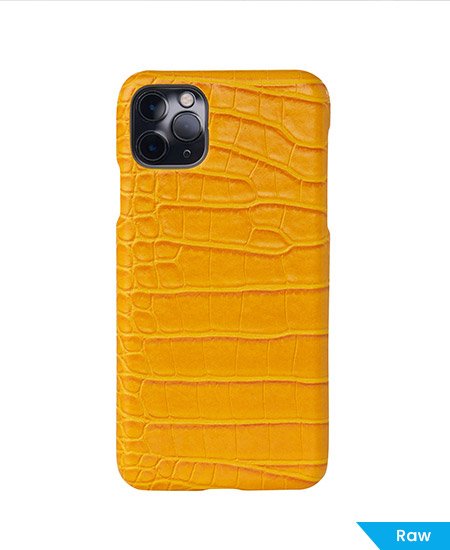 Clipping Path Service Provider Company
Are you finding a better clipping path service than others? Do you need a service provider who can give you every image service along the clipping path? Then you come to the right place. We are providing all kinds of image services along the clipping path.
We provide image masking services, photo clipping, clipping path, layer masking, removing backgrounds, replacing backgrounds, etc. You can get anything you want. Services are open for 24 hours on seven days of the week. That means you can contact our services whenever you need them.
Last month we have completed these projects
GET IN
TOUCH AND
START A
PROJECT
WITH US
Upload up to 25MB.
No required to create any account.
What is a clipping path Service?
A clipping is a process by which you can remove the background or add a white background instead of any image. The clipping path gives you the chance to create a shape or an intimate vector path and cut out a portion of an image using the pen tool. It is an easy way to remove the background from a picture. You can use paths to cut out pictures or change only a tiny area in the image.
Editors identify different types of clipping paths. You can use a simple method to draw a way around the image using the pen tool. Otherwise, you can use many more complex tasks like clipping paths and dipping an image into different parts and using each piece separately in a picture. If you need to replace the background from your photo, the clipping technique will help you. That will give you a smooth work experience.
Now we know the basic things of clipping paths. It is time to tell you about the services of clipping paths or removing the background. But before that, you have to know more things. We already know that there are plenty of agencies that offer clipping services. But what are the benefits of path services? Why should you take the clipping path services? Well, we are going to tell you that now.
What are the benefits of clipping path services?
Do you have any online or offline business? And are you thinking about marketing your products? Well then, the clipping path service will help you at this moment. Clipping path helps make a photo glorious from before and presents those in a high-quality full product. However, it works both online and offline.
In this digital edge, photos are the best option for marketing a product. It is a key to reach your products from your company to others. Now you understand how important a complete quality picture is!
It can make a difference between a desirable product and an undesirable product. On the other hand, full-quality images help to market on every social media. Also, it helps in your e-commerce with great advertising.
This clipping path will take your picture and your business or e-commerce to the next level. Not only that, this clipping path service will manage the pixel perfection, quality of the image, quantities of them, and the huge responsibility of making a photo unique.
How will you find the best clipping path service providers?
Okay, clipping path services are essential for a lot of things. In the clipping path universe, you have to find a fake and honest clipping company. Some of them will deliver you a cheap clipping. What will happen if they make inferior qualities of an image? So many companies or people can give you fake clipping paths.
But, stay calm, don't panic. At this rate, you have the risks of it. But you have the chance to choose a good clipping service company. You have to select them for your job who have a lot of experience. Make sure, don't compromise with anything wrong.
Otherwise, you can ask for help from your friends who hired a Photoshop clipping path service provider. It's work. Choosing a clipping path service provider by the recommendation of someone is helpful. Also, it is reliable too.
Clipping path service works with what kind of industries?
At all this time, we knew about the clipping path, clipping path services, and specialists. But, now the question is, clipping path service works with what kind of industries? Well, now we are going to know that.
Clipping path
service works with those industries that need it. We are giving you a shortlist of them.
Clipping path services work with any e-commerce shop. For marketing their product and company via clipping path graphics, they use clipping path.
You must hear the name of eBay, Amazon, Etsy, and other legendary online shops. Clipping path service providers are waiting to work with them.
If anyone has a particular order or any product catalogues, clipping path service works with them at this rate.
Clipping path service provider mainly works with publishing houses and magazines—publishers and magazines with them.
Companies that provide home services and clipping path services also work for hiring the clipping path
Many agencies provide print posters, and print advertising agencies take clipping path services for a purpose.
Some of the real estate agents take the clipping path
So many industries need the clipping path service to make proper primary marketing of their business.
Those were the industries that needed the clipping path services badly. Without that industry, there are a few more who need that. But they are not so important to mention. So, we only said the above.
The reason for choosing the clipping path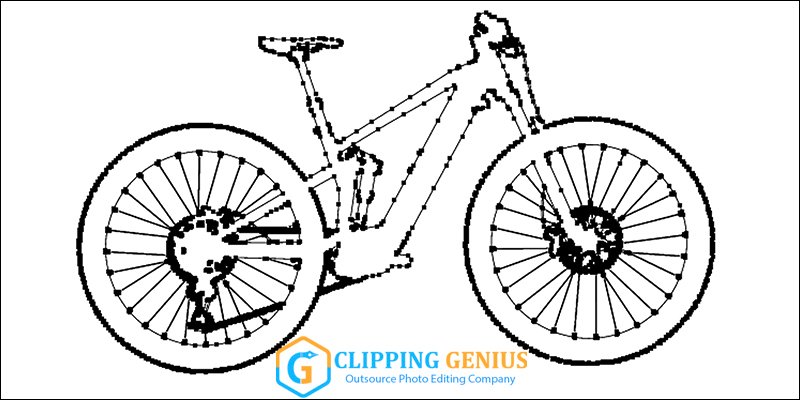 You can ask a question now when you know the basic and intermediate things about clipping path services. Why did we choose the image clipping service? Well, the question is not so wrong. As a clipping path client, you have the right to ask that question. There is a reason behind choosing that.
Making a clipping path image is not such a difficult task. But for doing it, you need a lot of experience. Because, how simple it looks, it's not that simple. So, it is better to hire a clipping path service provider.
In this
clipping path
procedure, there is a most effective category of it. That is, CPC. Which means
Clipping Path Center
. For this CPC, we choose it. Now the question is, why CPC? Don't worry, the reason behind choosing it is given below:
The clipping path center is a 100 % hand-made clipping path. Specialists make clipping paths all of their own.
Service providers don't use any software or application for creating paths.
All of the paths of Clipping Path Center are High-Quality paths.
Your recommended pixel will be perfect. And it's 100% guaranteed.
They make sure the three steps are quality check so that you can get a faultless image.
You have a chance to check the quality, and then you can get a free quote before you submit the order.
The news will wonder if you can get your submitted order to allow the low price.
Their customer service for support is open in 24 hours.
If you have any emergency or if you need your image immediately, clipping path service providers will deliver your image so quickly.
You could return the image for doing it correctly if the job was not as good as you expected.
The funniest and mysterious thing is if you complain that their delivered image was too bad, they will back your money.
Clipping path and beyond Photoshop
You can alter the background change with clipping path services. Also, you will be able to replace the main image object with another object. You can altogether remove the background. It gives you the free move to design various and good product graphics for use. If you then you can print them or you can use them for the web.
Clipping path service providers have a lot of experience in Photoshop. They can find the Photoshop clipping path services simply and easily for optimizing. The fact is, they can take a chance to do the job faster than individual designers. It will give you the motivation to hand over your job to them.
That goes to the clipping path service in Photoshop. But beyond Photoshop, they can provide you with the clipping path service. But how? Via illustrator, they do it. So many clients need the image cut service in illustration. At this rate, specialists use the illustrator to do their job. The specialists are so experienced in their work. No one can complain against them. If the customer has a cheap mentality, then he can do it. But a regular customer who knows about the clipping path correctly can't.
Professionals of InDesign Clipping Path
Most of the products online today use a quality clipping path image. So that they could be ready for future designs, it's true that if you think of promoting your product or services, you must need print promotion.
InDesign is one kind of idealizing platform for jobs. Also, it is essential in plenty of graphic design applications like Photoshop. Adobe InDesign is used to create layouts and customizing colors. Also, it is too helpful for layers for print materials. You can use it in magazines, billboards, and posters. But for that, at first, you will need a clipping mask to get started.
The clipping path InDesign is nearly similar to Photoshop. An experienced hand and a creative brain can do a marvelous design with it. You will wonder by knowing that between the clipping path, Photoshop and InDesign have a fabulous competition. Not only that, the clipping path InDesign is easy to use and customize. That is the reason for the match between Photoshop and InDesign.
Illustrator Services of Clipping Path
Most people think that clipping paths are only the path lines in Photoshop. They have no idea that the clipping path is just not abounded in images. Also, in critical Illustrator projects, specialists use clipping path illustrators. Mostly the vector images need clipping paths for manufacturing digitally or manually.
Illustrator is too helpful to create a combination of the manual draw and photographic elements. Clipping paths give you the chance to remove the subject from photos. If you want, then you can remove several topics from an image. After that, you can manipulate them as individual photos in Illustrator design. A clipping path provider should do this easily.
Clipping Path Service Asia: Better quality at a bit of cost
Asia now has so many updated countries. China, Japan, Russia, and India are the most updated counties. Bangladesh is growing as well as other countries. In all of them, the cost of clipping path services is so low. Mainly in Bangladesh, you can take the clipping path services at a low price.
You can get their low-cost clipping path service. But worker's skills compared to others are so good. They make sure that your image quality won't fall. Their clipping path price doesn't matter to you. So, it's proven that if you hire specialists from Asia, you can get better quality than any other country. The Photoshop clipping path service provider of Asia has the quality.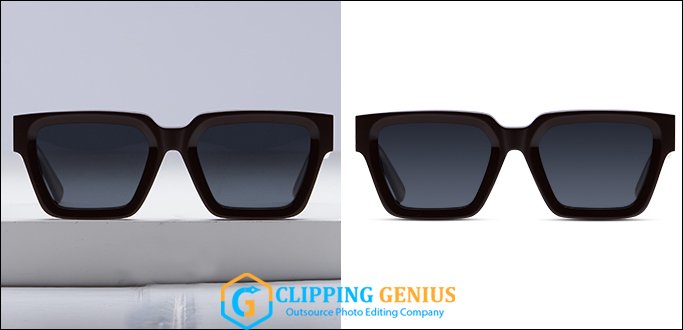 Clipping Path Service Bangladesh
If you are set in mind that you want to do your job with a Bangladeshi clipping path Provider Company, you can find a lot. Nowadays, Bangladesh has become a country of middle-range income. There are so many skilled people.
They are trying to increase their GDP by gaining skills. In Bangladesh, you will find so many clipping path companies that are experienced in clipping path Photoshop. Also, they are as well as in a complex clipping path. In their work, you can find the vibe of the UK clipping path.
Because most of the clipping path service company's workers in the freelancing marketplace like Fiverr, up work, freelancer.com, etc. Most of them are involved in clipping path outsource. Whatever you say, the clipping path specialists of Bangladesh are experts in their image clipping path services.
Clipping Path Service India
India's clipping path services are pretty similar to Bangladesh. But their difference is, they have a considerable quantity of skilled workers. India is an overpopulated country. They are trying to make their people capable in so many sectors. Like that, their clipping path sector is also professional.
For this reason, we hired some Indian workers. So that we can give you the best services from others, another reason for hiring them is there are so many clients from India. Indian workers will handle Indian clients.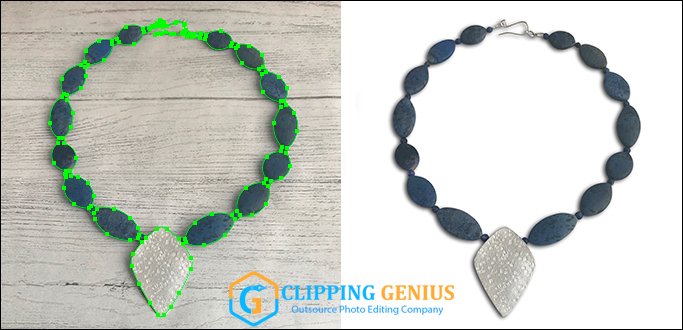 Clipping Path Service USA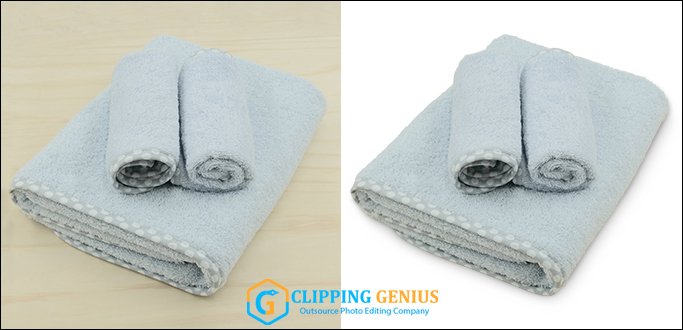 US-based companies that need high-volume graphics for their designs should not overload their work, especially in-house editing, clipping path tasks, or local graphic designers. Our experienced professionals' designers can help you reduce your workload. Also, they will help you to reduce overhead costs. It will help them focus on creating beautiful content to use for your promotional needs.
Clipping path services in the United States can be expensive. Thus, many people choose CPC as a cost-effective alternative abroad.
Considering the time and patience, significantly, it can develop a quality image clipping. Outsourcing the clipping path is a much cheaper solution for companies like CPC.
Our staff speaks and understands English. So that you can make sure your instructions are going to be heard.
People in the UK business and photography hobby face significant problems. The UK has so many companies, and they are worse off than freelance rates. But they are different from outsourced graphics experts; a UK designer generally charges up to 27.50 euros per hour. It is a popular freelance resource in the UK, an asset of The Freelance Club.
A single path for a trained designer can take 10 minutes or more. You will only get 6-7 images for a fee of 27.50-euro. No matter what average webpage you are, you cannot afford such a high rate on a clipping path alone.
In addition, you may need other Photoshop services like masking, clean-up. If your website expects to display hundreds of images, you will need an affordable alternative. Keep your conversions high and your costs down. Try us, and we can help you.
Tools and Techniques of multiple clipping path services
You can find so many clipping path websites where they told the whole thing about image clipping paths. But, in most of them, no one mentioned the tools and techniques of clipping path service. It's a part of the compound clipping path. Also, it is the clipping path associate.
As a multiple-clipping path services provider, they use the best tools for creating clipping path images. According to the image requirements, the Photoshop experts use the Photoshop pen tool to make lines. Now, let's see the tools and techniques of clipping path services.
They mostly spend their time clipping path cuts. Framing is also an important tool to manage.
The hand-drawn or deep masking clipping paths with advanced pen tools is a secondary thing. But to do this, specialists have to do a lot of work. It is a hard job to do.
Using the manipulation of clipping path edges for shadowing is an old trick. Though it is an old trick, providers like to do it for its facilities.
You must hear the name of vector paths, don't you? Yes, these simple vector paths are used for the platforms of multiple graphic designs.
Not only in the clipping is path, in every editing thing, but the custom option also so important. You can customize your item. That is the better option. Like that, the custom-cut of clipping paths helps to create multiple layers.
The extra clipping masks services and layer masking services give the clipping path image different quality and beauty.
At last, the final thing they use is a full range of supplemental photo amplification. It gives providers more space they want. And then the use of image design services so that the whole thing could happen ideally.
The Ultimate Clipping Path Solutions
CPC provides a world-class design team at a fraction of the cost of other designers. Remove your design team's clipping path tasks, and even manage your photo editing needs. We want to be a complete clipping path solution for e-commerce or portrait photo editing needs. In addition, we want to help them create and display pictures within their budget.
Clipping path services in India help small businesses expand their brand. It helps to print or brand online with perfect clipping paths and beautiful images. Please browse our site to find out more about our services and past work.
Frequently Asked Questions
For any usual inquiry, you can check the section below. We have listed the questions and
gave the possible answers you may want to know. If you have any query let us know, our
customer care representative will be happy to help you.