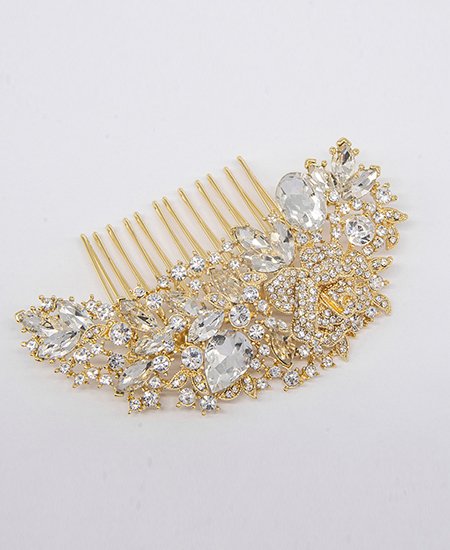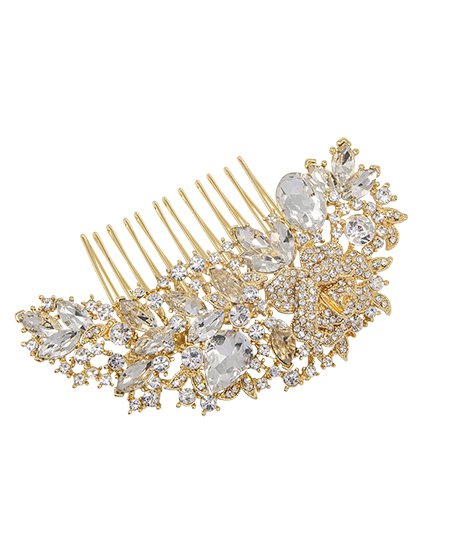 High-Quality Deep Etching Service at Clipping Genius
Are you struggling to find the best deep etching service provider these days? No worries! Clipping Genius would be the perfect solution. Our top-notch deep etching service makes you confront your competitors and challenges. While uploading product images in your business portal, there would be unwanted spots, which you want to remove in a time-saving way. Here we come with deep etching services to erase and fix the unwanted defects from the images.
Last month we have completed these projects
GET IN
TOUCH AND
START A
PROJECT
WITH US
Upload up to 25MB.
No required to create any account.
What Is Deep Etching Service?
The deep etching service is a unique graphical editing process that creates a specific selection around a certain part of the images. When the selection is done, our experts then save this selection in a particular format according to your demand. Then the edited images are ready to send and allow you to cut out the desired portion of your images. This also lets you remove the unwanted background or utilize the selective portion of the image in another project as well. Similarly, you can also use cutouts individually to modify objects in your image.
Deep etching service is also well-known as a clipping path or clipping mask. The most important goal of this service is to detach the portions from the backdrops of the photos. Plus, this service also lets you place those portions in another backdrop later. Deep etching would be the best solution indeed.
Thereby, more customization chances are available for you. The deep etching feature is mostly applied in product photo editing. When we browse websites, multiple product images are displayed on our screen and we all might have noticed a fact in common. The fact is that the largest number of product images come with white or solid backgrounds.
Maximum marketing specialists suggest using single color backdrops in product images. Usually, it is not the raw backdrop at all. Rather, the entire framework of perfect backdrop is accomplished by deep etching service precisely. If you desperately want to make eye-catching product photos displaying for online ads, then deep etching is a must-apply service for you.
Here, at Clipping Genus, you will get outstanding deep etching solutions as we provide the service with 100% accuracy. As a result, our efficiency adds brand value to your business online. Our working experience of 12+ years and reputation in providing the best deep etching services keep us apart from other image editing providers.
Our deep etching service assists you to:
Erase the backdrop from product images for the e-commerce platforms
Replace dull backdrops of the images with the more fantastic ones
Copy objects or models from multiple images for digital portals
Apply mesmerizing effects to the object and background one by one
Optimize web images precisely
Top Categories of Deep Etching Service
In Clipping Genius, we provide several types of deep etching solutions.
And obviously, each of these is flourished by its features.
Basic/Simple Deep Etching
We come with the simplest method among other deep etching services. Our graphic designers apply advanced Photoshop tools to implement the editing tasks. Commonly, our experts use a single path with plain curves as there is no complexity in this method. We use this method the round, square, cube, or oval objects.
Besides, this simple deep etching method is also used on an image of clothing. If you need to remove the background of the images, the basic deep etching service makes the removal process easy.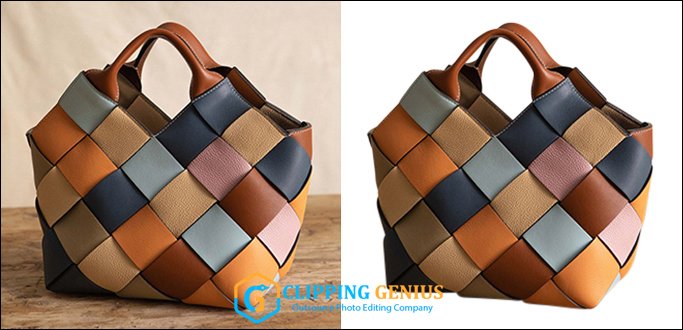 Composite/Medium-Deep Etching
When it comes to deep etch a bit more complex images, we use this method. Your images might have many dots, curves, or flaws. In that case, we recommend choosing the composite deep etching service immediately. Sometimes, the regular clipping mask service needs medium-deep etching to customize particular images. Initially, the moving object or person can be the ideal example of where this method should be implied. Because these types of images have conflicting blemishes and pattern errors. So, the composite deep etching solution is a must to deal with the errors.
Also, you can pick this etching method to apply on shoes, jewelry, and watch images. Our image editors use the Pen tool in Adobe Photoshop to cut those objects out of backgrounds. And later, we can simply insert the objects into various contexts.
Multi-Deep Etching
This tactic is also known as deep multipath etching as it refers to etching or creating more paths on the images. And our etching experts use Photoshop tools and the latest techniques to accomplish this process. From beginning to end, this multi- deep etching process is quite laborious and complicated. Unlike other editing solutions, this is a bit costly due to the complexities and all. Thus, you will surely be satisfied since the editing will be executed by our pro editors.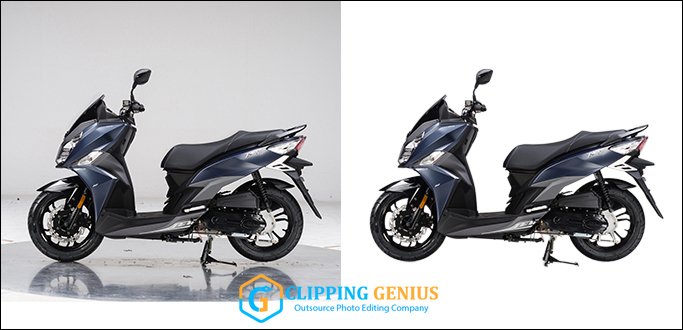 Complex Deep Etching
When you need to edit your images of defective elements, this complex deep etching would be the utmost solution. Plus, this process is also applied to the creasy and compressed photographs appropriately. Our Photoshop experts deal with a wide range of anchor points while doing this etching process. In this editing category, we count rings, shoes, necklaces, bracelets, jewelry as the best examples.
This etching method is also used for particular images that have a vast number of holes and curves. Finally, you can remove the unnecessary backgrounds without losing the quality of complicated materials.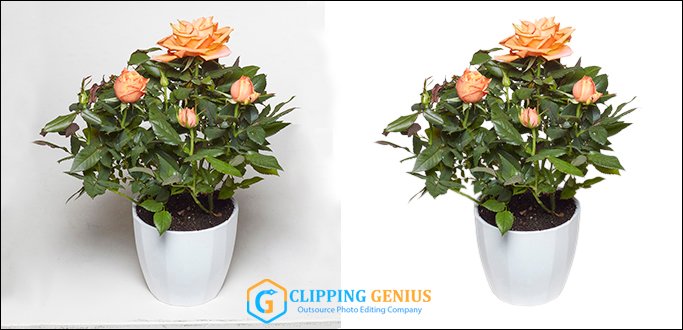 Extreme/Super Complex Etching
This tactic is largely used to edit or cut out the most complicated photographs. Our skilled team utilizes this method for erasing backdrops from the photos accurately with a lot of layers. These photos could have transparent objects and abundant curves. Also, those might have critical holes, curly hair, gate shapes, fences, cross lines, and notable zig-zag patterns that need a large number of paths and anchor points. For example- fence, multiple dolls, group photos with flying hair, decorative chain, bracelets, furry clothes, trees, the gates, and more.
Silo or Silhouette Portrait
In most cases, we apply the deep etching method in silhouettes portraits. This editing solution is also used to change the color and pattern of the portrait. You can remove any backdrop from the raw image according to your demand. All you need to choose the perfect silo path for the best result. Whenever you need transparent backgrounds for your images, the deep itching method would be effective.
Even, the solution is mandatory if you want to remove objects such as feathers and fur. This sort of editing is critical indeed. Don't get stressed. Clipping Genius experts are here to solve your editing complications.
Well, are you still curious about why you should do a deep etch to your images? As we described previously, deep etch is a graphical term and we should use this technique for various editing motives. Following are some vital facts for what you have to take deep etching service.
For removing the background and the objects in the images, deep etching is the most required service these days. If you want, you can replace the background with an attractive one. To execute the image cut-out, deep etch is far better than other background removal methods as it is hassle-free and ensures high-quality images. While creating the images more attractive and lucrative, we prefer to use a solid background like pure white or transparent.
When it comes to the latest color correction fact, deep etch would be the best solution. Cause It assists you to balance the color of an object without damaging the specific background and ensures the recommended correction of each object. Now, you may know that color correction is innovative and highly required in digital photography platforms. Plus, it makes the images look professional.
Without using deep etching, exact Image manipulation is almost impossible. While doing image manipulation, images need to be cut out into several portions and also need to be added with others. So, you can't accomplish this task properly because only deep etching methods will allow you to extract the specific objects from the images in a proper way.
Once in a while, you may require a photo clipping path while dealing with images or photo manipulation. Still, you have to rely on deep etching to execute the advanced Photoshop techniques.
When we browse an e-commerce website or any online portal, the first thing that attracts us is the images of the products. Most of these product images on the websites exhibited with a white backdrop. We can easily create the best visual effect in the product image's backdrops by erasing the ordinary one and adding the most stunning one. Backdrops to the images by the deep etching method. By doing so, we can maximize the brand value and add a significant impact to the images. Thus, the targeted customers will be more inclined to buy the products.
Displaying Product Images Online
If you want to minimize customer queries, as a reliable online seller, you must have to upload high-quality product images to your website. Moreover, you can enjoy the benefits of the deep etch service while displaying the products from unique directions.
Who Needs a Deep Etching Solution?
Undoubtedly, the most required service in the image editing industry is deep etching. To expand your online business, you have to get this service if you like to keep your picture exclusive. Let's notice who requires the advantages of deep etching solution.
Especially, deep etch is a vital aspect in the e-commerce marketplace. For business purposes, you might have a lot of products to deal with. Plus, when you need to publish online advertisements, those product images must look professional and outstanding. Deep etching services help make their product image more attractive to grab the attention of the customers.
Thus, you can easily delete worthless objects from the image to make the product stunning. So, you must consider the deep etch services as the most important fact to earn more profit.
As we know, a large number of garment industries exist out there across the world. And, it's not easy to describe the importance of deep etching methods for this sector in just a few words. Many of these run top-ranking websites and, on these sites, they display their product images with transparent or white backdrops. That's why these garment industries need deep etching services as they have to do neck joint, color correction service, or erase ghost mannequin from their clothing photos.
Garment Industrialists also have product catalogs where they apply deep etch to make it more realistic. This process allows the site owners to render the clothing photos with and without the model at a reasonable cost ever.
Almost every ad agency frequently applies deep etching services to design cutting-edge banners, business brochures, promoting flyers, and more. To get rid of image difficulties, they have to hire an Image editing agency for professional deep etching service.
Nowadays, real estate firms need to promote their property details through attractive images. They want to attract targeted buyers with photos. Clipping Genius comes with deep etching services that will help our clients to represent the property perfectly as they desire.
☛ Print Media & Publications
Today, in newspapers, magazines, and journals, a lot of ad spaces are available there. So, they need more images to be edited for advertisements. We offer a deep etching service to create aesthetic pictures so that owners can drive more buyers and readers more than ever before. Book publishers also require a deep etching service because they want the readers to relate and visualize the theme through the relevant images.
Well, while promoting any electronic device, you need to go for photo editing methods as deep etching. The device photos must have a glorious touch of backdrops and our graphic designer in Clipping Genius cut that with this deep etching method within deadlines. Similarly, if you need to put multiple devices in a single image, then our deep etch solution solves the issue rapidly.
The jewelry shop owners need to design jewelry catalogs and display splendid photos on their websites to impress the customers. We assist them to meet their business goal through our deep etching services that include all sorts of image clipping – simple, complex, compound, and more.
It's tricky to edit the crooked edges and uneven lines that are used for the images of leather products as shoes, jackets, etc. These products are carefully edited with deep etched icons and typography. That is where it is used the most in this segment.
Automotive companies need Image editing services regularly to customize the images of cars, trucks, buses, boats, and other vehicles as well. Our graphics experts use the deep etching method to add or remove backdrop, add multiple cars in one photo.
What Can You Achieve From Our Image Cutout Service?
For enterprises, image cutout is quite beneficial. It is true regardless of whether you work in e-commerce, publishing, or any other industry. It's not just about the cash saver. The service also assures that the product is of good quality. The service takes less time than other services. It also guarantees the delivery of commercial-quality images.
Our team uses the most up-to-date technologies and techniques for removing backdrops and another retouching. The entire procedure will be carried out manually. All details are given below:
Take a free trial and justify our quality
Before taking our service, you may want to get to know about our quality. We are always ready to showcase our talent.
Our Quick & Quality Deep Etching Service
Regarding photo background removing purpose, deep etching service plays a significant role in image editing services indeed. Clipping Genius offers professional, high-quality deep etching services so that you can be satisfied to upload the edited photo to your business portal. Plus, we're promised to draw each project the exquisite attention it needs.
If you need to deep etch your photos today, then we are here to provide hand-drawn cut-outs rapidly in a proper way. Our special combo of services, turnaround time, and budget-friendly cost will surely impress you.
Deep-Etching Prospects at Clipping Genius
Now we know properly that deep-etching is known as the best graphic design term and this is applied to isolate or separate the particular section of a photograph from the backdrops. Apart from this, you can place the object of the photos in various types of backgrounds according to your demand. If you cannot set the desired colors on the object in the images, then you must get this service immediately.
Here in Clipping Genius, we acknowledge that it's quite complicated to edit the images with a deep etch but not impossible. For your utmost convenience, we adapt to the latest tools and techniques of Adobe Photoshop to do this task. Also, our expert team would assist you to manipulate the images perfectly as you want. You will be satisfied with the amazing outlook of the photo. After getting back your edited photos, you would see the variation and drive more visitors to your website.
Deep Etching Solution– How We Do This Editing Job Perfectly?
Here we provide 3 deep etching processes by using advanced Photoshop tools, one with its unique methods.
In this simplest way, we apply the eraser tool to remove selective objects of an image or extract backgrounds that you do not prefer. But usually, we don't recommend this method as there are a lot of deficiencies and don't ensure the desired result. Only we can focus on the sharp edges while using this process. As a result, the evidence of being edited would be clearly visible in the images.
To execute this process, we largely use the Photoshop color picker tool to choose and remove different colors from the color pallet. By this process, our experts can carefully deal with the objects that you would prefer to keep flawless. But the problem we suffer the most is that the ordinary image has multiple pixels of colors. According to the project demand, our color experts have to concentrate on the task, otherwise, the entire effort will be wasted. Plus, the process requires a manual touch-up and time-consuming steps.
Among other methods, our most preferred method is to work with the Pen tool in Photoshop. Mainly, we use the tool to create several paths and cut out the part in the images. In this process, a lot of benefits can be counted. This wonderful Pen tool technique tends to get control over any complex image, so our experts can customize it properly for clients' demands. The final touch of our deep etch creates authentic and outstanding images.
In Clipping Genius, we assure our clients that they don't have to edit or customize the final images ever again throughout the process. Our skilled and professional experts will easily manage any of your digital photos and design issues. We are available 24/7 to respond to any editing relevant query till our client is 100% satisfied with the result. So, don't be late, try our 'Free Trial' offer today!